At its Annual meeting on 7 March 2019 the General Assembly elected Kristel Vandenbroek as new Chair of ECN. Kristel Vandenbroek, (Vlaco, BE) will lead together with the Vice-chair Massimo Centemero, (CIC, IT) the ECN in the next three years. Two further candidates were elected on the ECN Board: Alin Murariu, (Romanian Compost Association, RO) and Jens Måge (Avfall Norge, NO).
Unfortunately, the former chair Henrik Lystad, representing Avfall Norge in ECN, stepped down from the Board due to new challenges. The Annual meeting and the Executive Director, Stefanie Siebert, thanked Henrik Lystad for his long-time engagement in ECN and his successful and sophisticated leadership over the last 4 years.
Thank has been given to the resigning long-time Vice-chair, Mait Kriipsalu, representing the Estonian Life Science University of Tartu since 2008 in ECN. He chaired the ECN working group 'Eastern and starting countries in bio-waste management' by organising several workshops and conferences. He successfully transferred the European Quality Assurance Scheme for Compost and Digestate (ECN-QAS) into the accredited Estonian Certification Centre of Recycled Materials.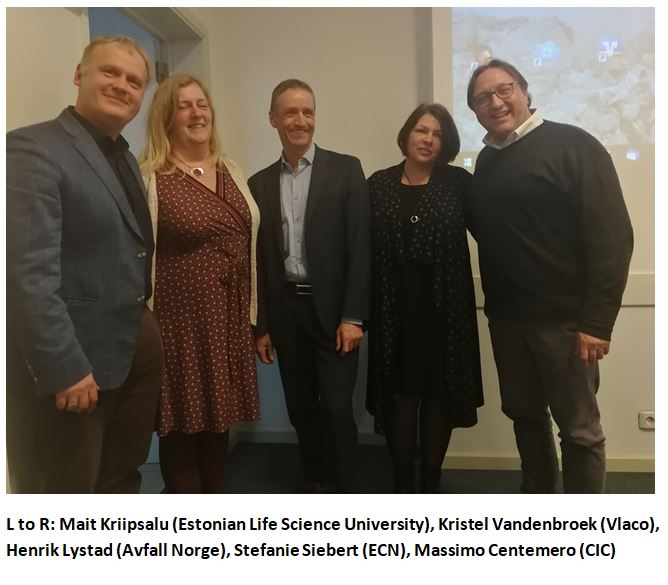 Kristel Vandenbroek closed the meeting by saying 'Now, it's time to follow up the great policy success on the obligation of bio-waste separate collection by implementing this on local and regional level and by placing high quality compost and digestate-based products on the European market'.

The press release can be downloaded here.
 


News from Ireland
Sligo has succesfully introduced separate collection of food-waste

Thanks to a pioneering consumer focused initiative, households in Sligo City are leading the nation in food waste recycling according to a new report launched in January by the Minister for Communications, Climate Action and Environment Richard Bruton TD.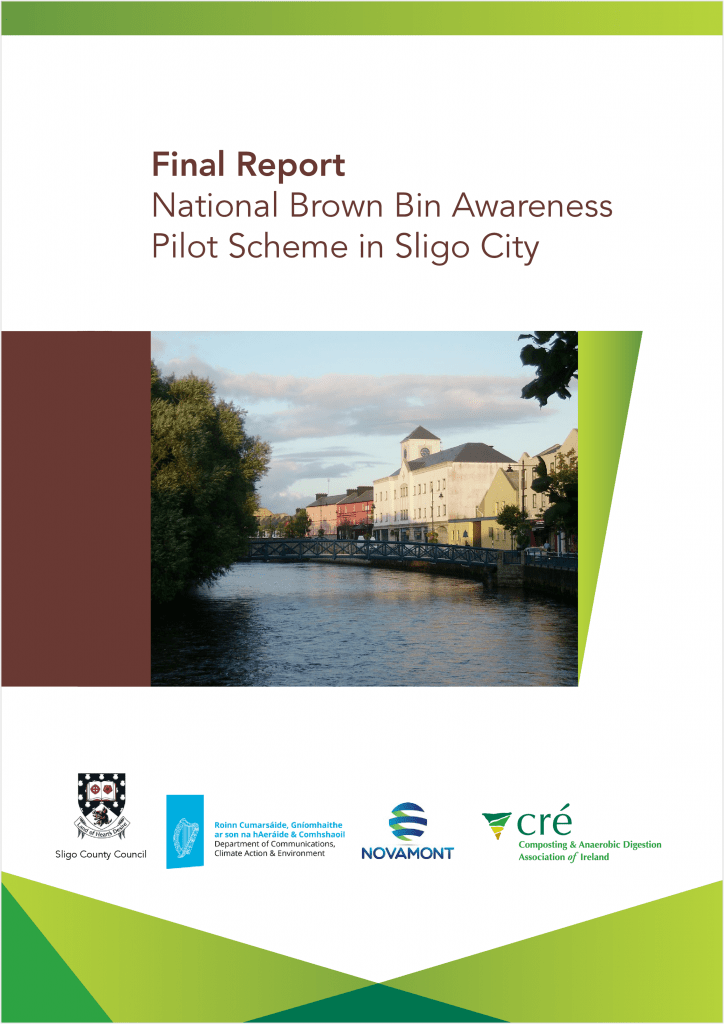 The national pilot scheme of the brown bin education programme was done in Sligo City. The aim of the Pilot was to see how the provision an education programme of waste advisors going door to door, kitchen caddies and compostable liners to householders, could improve the amount and quality of food waste in the brown Bin.

By the end of the 12 month initiative, the amount of food being recycled from Sligo households more than doubled and at the same time, the amount of non-compostable material (plastic, metals, glass) found in brown bins was slashed from 18% to 1%.
           
Percy Foster CEO of Cré – Composting Association of Ireland said 'the results of the project showed that by giving people a kitchen caddy and liners to use in the kitchen makes recycling food waste easier and cleaner for people. Given the positive outcome of the pilot it should be emulated across the country'.
 
In Ireland, every household in villages with more than 500 people should have and use a brown bin for food waste but to date getting people to use the bins has been a challenge. The study showed that educating households on correct waste management practice as a whole, allows for better quality recycling and a reduction in disposal of waste to landfill which in turn has a financial gain for the householder.
 
The report can be downloaded here.
 



News from Lithuania
Separate collection of food-waste started

In the beginning of last year Alytus regional waste management center (ARATC) purchased and distributed 6000 container and kitchen caddy kits for households living in private houses and now most of the region private houses are covered. The catering sector is also included.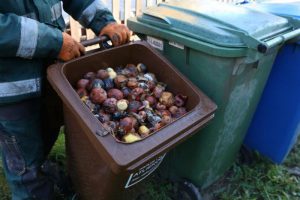 Citizens received a lot of information regarding importance of source separating food and kitchen waste and got free composting boxes from ARATC.

'Citizens are being reminded that it is mandatory to separate food and kitchen waste from residual waste otherwise residual waste containers will not be emptied' - says ARATC director Algirdas Reipus.


Therefore it is expected that in a rather short period all citizens will be actively separating food waste.



Announcement

9-10 April 2019, Oslo (NO)
Register now! - 7th Nordic Biogas Conference

For the first time, the ISWA Beacon Conference on Food Waste is aligned with the 7th Nordic Biogas Conference and Composting Day organised by ECN member Avfall Norge (Waste Management Norway) for a four-day focus on the next wave of policy and potential of bio-waste treatment in Europe and beyond. ECN is organising a session on biofertilizer and digestate.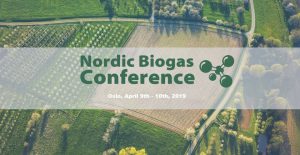 NBC 2019 is organised by the leading representatives for the biogas industry from all five Nordic countries and will attract attendees from all over the World. 300 - 500 delegates are expected to participate.

The ECN session 'Biofertilizer / digestate: Securing the whole value chain. How to turn digestate from a cost to an asset?' is scheduled for Tuesday, April 9 from 1:30 PM - 2:45 PM.

Download the NORDIC BIOGAS CONFERENCE Programme here.
Download the on the COMPOSTING DAY Programme here.

Further information about the three complementary events is available here.