Date/Time
Date(s) - 09-04-2019->10-04-2019
All Day
Location
Radisson Blue
Categories
For the first time, the ISWA Beacon Conference on Food Waste is aligned with the 7th Nordic Biogas Conference and Composting Day organised by ECN member Avfall Norge (Waste Management Norway) for a four-day focus on the next wave of policy and potential of bio-waste treatment in Europe and beyond. ECN is organising a session on biofertilizer and digestate.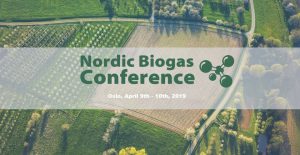 NBC 2019 is organised by the leading representatives for the biogas industry from all five Nordic countries and will attract attendees from all over the World. 300 – 500 delegates are expected to participate.
The ECN session 'Biofertilizer / digestate: Securing the whole value chain. How to turn digestate from a cost to an asset?' is scheduled for Tuesday, April 9 from 1:30 PM – 2:45 PM.
Download the NORDIC BIOGAS CONFERENCE Programme here.
Download the on the COMPOSTING DAY Programme here.
Further information about the three complementary events is available here.