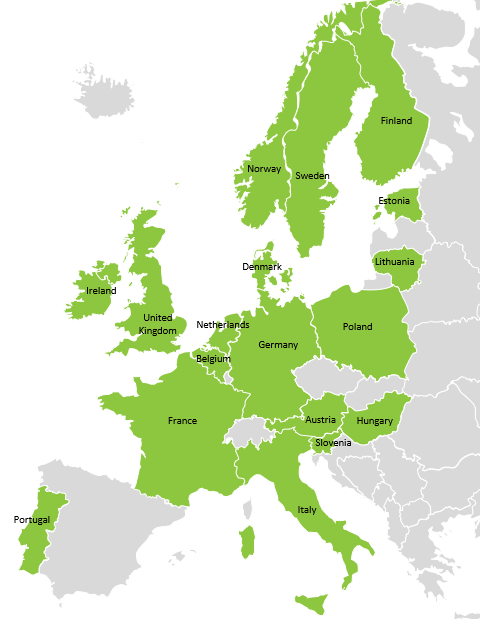 In 2019 ECN published the 'ECN Status Report on European Bio-Waste Management' giving an overview on separate collection, the treatment and markets across Europe.
The overall aim was to update the ECN country reports and to get a consolidated overview of the state of play of bio-waste management across Europe. Together with the Working Group on Biological Waste Treatment of the International Solid Waste Association a survey for data collection was set up.
Data from 18 European countries were obtained and analysed as shown in the map. These data relate to the calendar years 2016 or 2017 and were compared with the EUROSTAT released data in 2016.
According to the survey, in total 47.5 million tonnes of bio-waste is separately collected. On average this equates to 117 kg bio-waste per capita per year.
With regard to the total amount of bio-waste separately collected per year and country Germany collects more than 14 million tonnes of bio-waste per year, followed by UK with 8.9 million; Italy with 6.5 million, and France 4.6 million tonnes of biowaste.