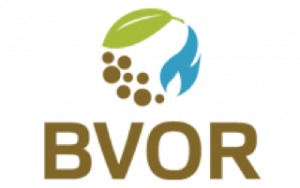 The 'BVOR-Demodagen' will take place at Wednesday 14th and Thursday 15th of June 2017 at the compost plant ARN BV in Weurt/Nijmegen in the Netherlands, close to the German border. Every two years, the BVOR (Dutch Association of Bio-Waste Processors) organises the BVOR-Demodagen at one of their members. In 2017 is the 11th edition of this successful event. The Demodagen are free accessible for visitors.
During the exhibition companies and organisations demonstrate machines and services for companies which make compost or biomass out of bio waste. Over 30 machines are demonstrating their abilities. Shredders, wind shifters, turnover machines, screening machines can be seen in action. In the morning and afternoon there are organised tours along the machines (in Dutch). In a tent there is also more information from different exhibitors. Next to the companies with the machinery there are organisations which have a link to the world of bio-waste, e.g. consultancies, governmental organisations, weighing systems, certification, digital systems.
Organisation: BVOR – Dutch Association of Bio Waste Processors
The BVOR represents the majority of licensed bio-waste processing facilities in the Netherlands, including composting plants, anaerobic digestion plants, and production of feed stocks for bio-energy plants. The BVOR has approximately 50 members, representing 70 bio-waste processing locations throughout the country. BVOR members all together process more than 1.6 million tonnes of bio-waste/annum.
More information: www.bvor.nl