Du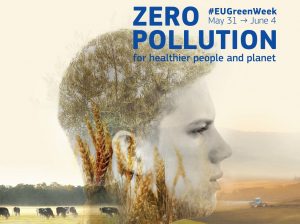 e to the very high interest in organizing an EU Green Week Partner Event, we are extending the registration deadline to 15 April. Are you planning an event related to the Zero Pollution ambition for air, water and soil between 3 May and 13 June 2021? Would you like to organise one? Join the EU Green Week community as a Partner Event!
Organised by the European Commission's Directorate-General for Environment, this annual event attracts each year policymakers, leading environmentalists, stakeholders and citizens from across Europe and around the globe.
Would you like to organise an event but are still looking for inspiration? Discover the selected EU Green Week Partner Events for this 2021 edition here.
Register your event before 15 April 2021.
For more information, please visit the EU Green Week 2021 website.