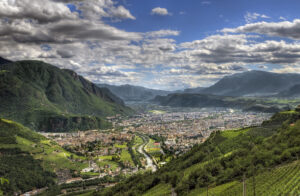 As part of the CORE project, the ECN has been invited to a three-day Thematic Seminar and Study Visit in Bolzano-Bozen from the 26th-28th of September.
As part of the thematic seminar and study visit, the project partners will be presented with good practices on the "Prevention of Organic Waste in Rural Areas" and on the "Regulation for composting in rural areas". During the three-day event, project partners will have the chance to explore local composting and anaerobic digestion facilities, as well as visit various recycling and composting plants. The ECN is excited about the upcoming trip. The thematic seminar is planned by Autonomous Province of Bolzano - Alto Adige. Environmental and Climate Protection Agency. Waste Management Office.
Click here to access the agenda of the meeting.