Separate collection of food-waste started
In the beginning of last year Alytus regional waste management center (ARATC) purchased and distributed 6000 container and kitchen caddy kits for households living in private houses and now most of the region private houses are covered. The catering sector is also included.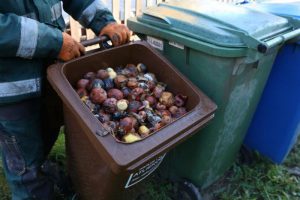 Citizens received a lot of information regarding importance of source separating food and kitchen waste and got free composting boxes from ARATC.
'Citizens are being reminded that it is mandatory to separate food and kitchen waste from residual waste otherwise residual waste containers will not be emptied' - says ARATC director Algirdas Reipus.
Therefore it is expected that in a rather short period all citizens will be actively separating food waste.