A new study of EUNOMIA (UK) on the recycling targets in the Nordic nations (Denmark, Finland, Island, Norway, Sweden) has found that the Nordic nations have significantly to increase the amount of waste that they recycle in order to meet tougher EU targets. An increase of between 16-32% is required, highlighting that there are significant improvements to be made, even in regions where very little waste is landfilled.
The study concludes that despite the implementation of effective policies still very significant change is required in the Nordic region to achieve the targets of the revised EU waste directives. As the most important aspect the shift away from incineration towards recycling is identified.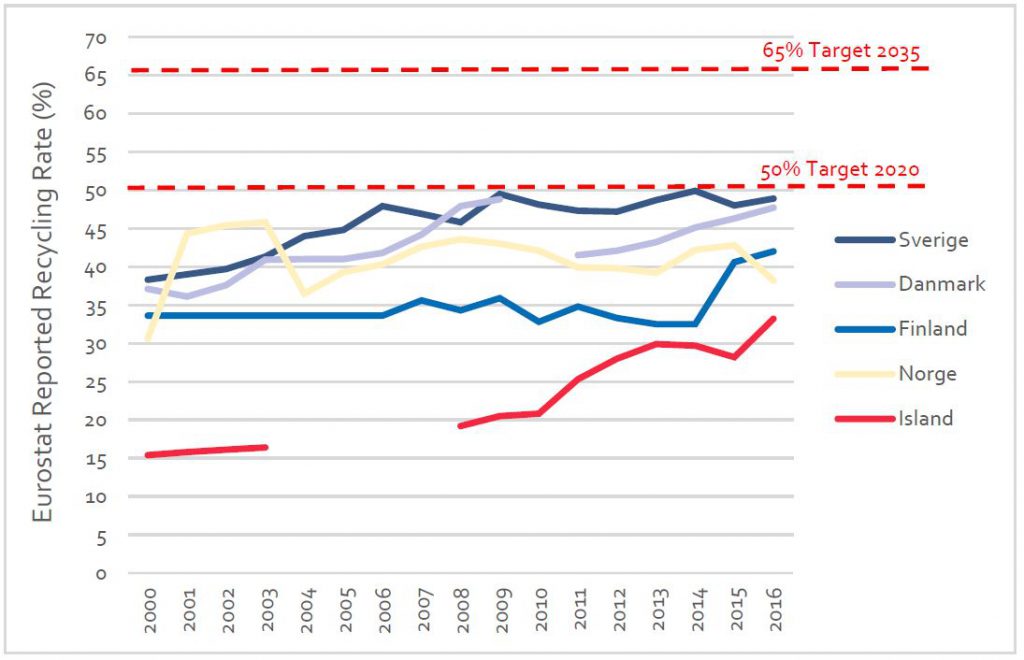 Fig. 1: Eurostat Reported Recycling Rate of Municipal Waste for Nordic Countries (Eunomia, 2019)
A set of interventions how to achieve higher recycling rates (relevant for all nordic countries) is identified:
Increase of separate door-to-door collection of recyclables and bio-waste,
More sorting capacity for mixed waste after separate collection has been maximized,
Reform of policies, perhaps increased taxes or bans on recyclable materials and bio-waste entering incineration plants,
Reform of extended producer responsibility according to WFD
Development of new recycling and bio-waste infrastructure
Behavior change interventions backed by economic incentives (e.g. fines and surcharges ) and enforcement.
The study concludes that recycling either becomes reliably the cheapest option in the long-term or becomes so mandatory that the investment in necessary infrastructure and changes can be made.
The study can be accessed here.