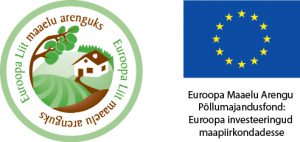 The European Compost Network and the Estonian University of Life Sciences was organising a seminar 'Composting and Compost use in Organic Farming', supported by the European Union "Long term knowledge transfer program in organic farming on 4-5 October 2017 in Estonia".
This seminar comes at a time when European policy makers are setting the frame for using compost and digestate as organic fertilisers and soil improvers on the European market. Besides the revision of the European Fertilisers Regulation, the Organic Farming Regulation is revised as well. Taking the requirements of both regulation into account the use of compost in organic farming might be facilitated and as well promoted.
With this seminar the organisers gave advice how composting can be done on farms and how compost can be used in organic farming systems. Examples from Austria, Germany and Flanders (Belgium), where composting is done for a long time and experiences with the sustainable use of compost in agricultural systems was shared.
The event was an opportunity for organic farmers how to do composting on their farms and how to use compost for fertilising and improving their soils. On the first day the seminar took place in Tartu at the University of Life Science, the second seminar was held at the Ministry of Environment in Tallinn. Both events were visited by around 45 participants.
The final programme can be accessed here.
Presentations:
The presentations are also available in the Publication section of the website (in English and Estonish).
ECN Info Paper
Sustainable Compost Application in Agriculture - English Version of the Summary Report
ECN has redesigned the English version of the Summary Report of a scientific study conducted from 1995 to 2008 examining the influence of compost application in long-term field trials. (see E-Bulletin 10_2017)
The new designed Info-paper is available here.